Think 360
All the tools you need
STTarter is the premier cloud-based, rapid development platform for building mobile and responsive apps.
With STTarter, you can create a customized site or app in record time. Drive collaboration, efficiency and responsiveness with out of the box tools from STTarter. Whether it be an app for internal communications, events, education, retail, operations or any area that involves news, transactions or communications, STTarter is the platform to build engaging, complex apps rapidly
Build quickly
Develop with your favourite tech stack
Integrate easily
Ship fast
Iterate rapidly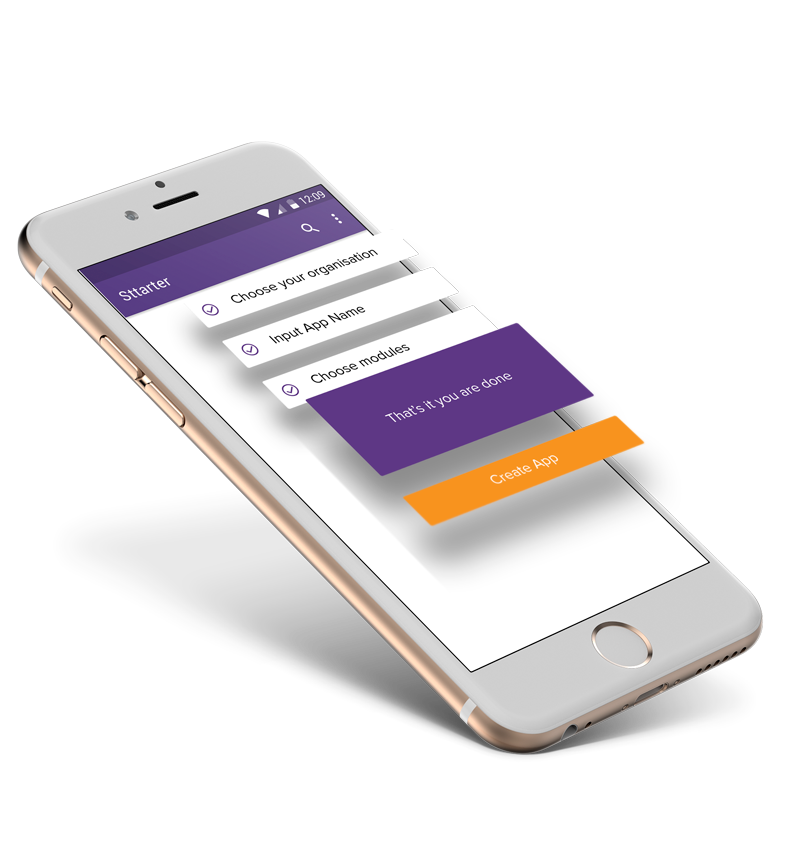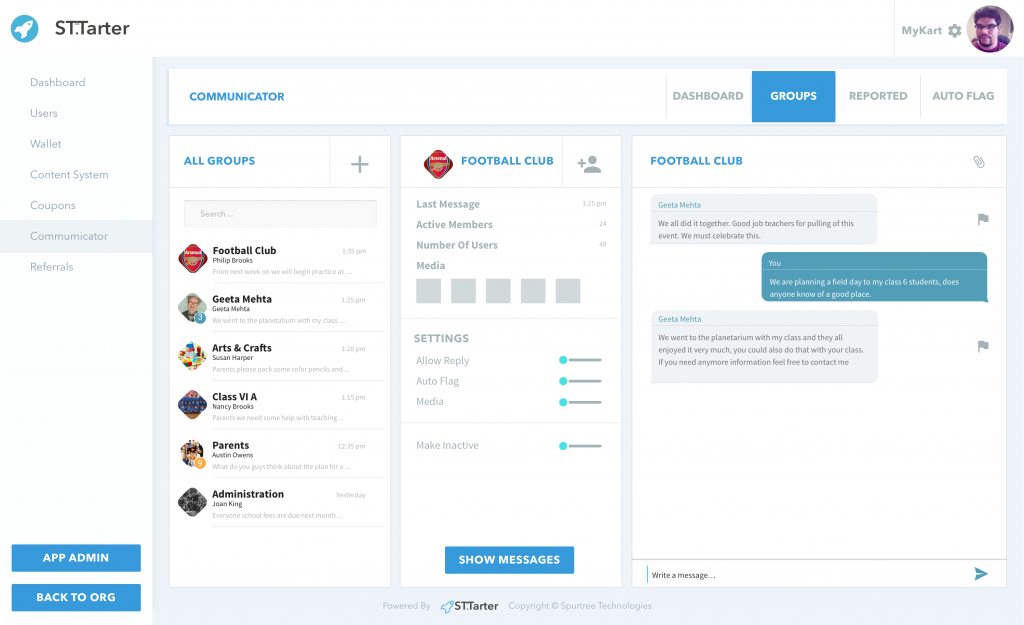 Communicator
Private & Group Messaging
Bulletin Boards, Private Chats, Group Chats – possible in minutes
Share Photos, Videos & More
Instantly share photos, videos and any media content, distributed via best in class CDN
Powerful Moderation
Auto flagging and Abuse detection features in-built for private corporate apps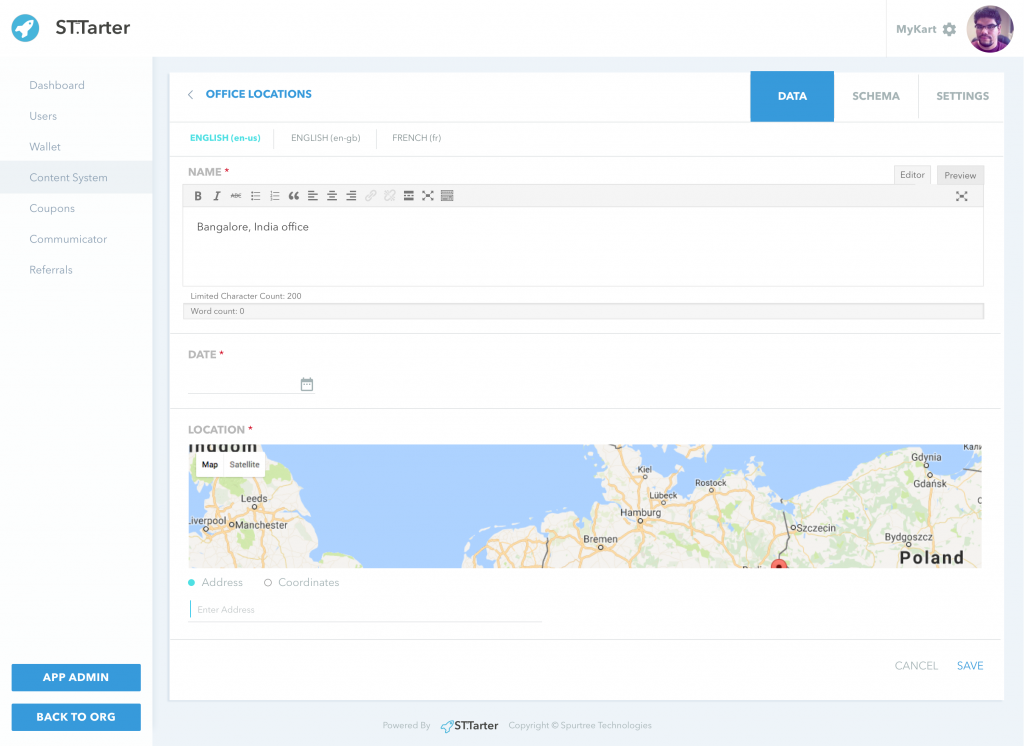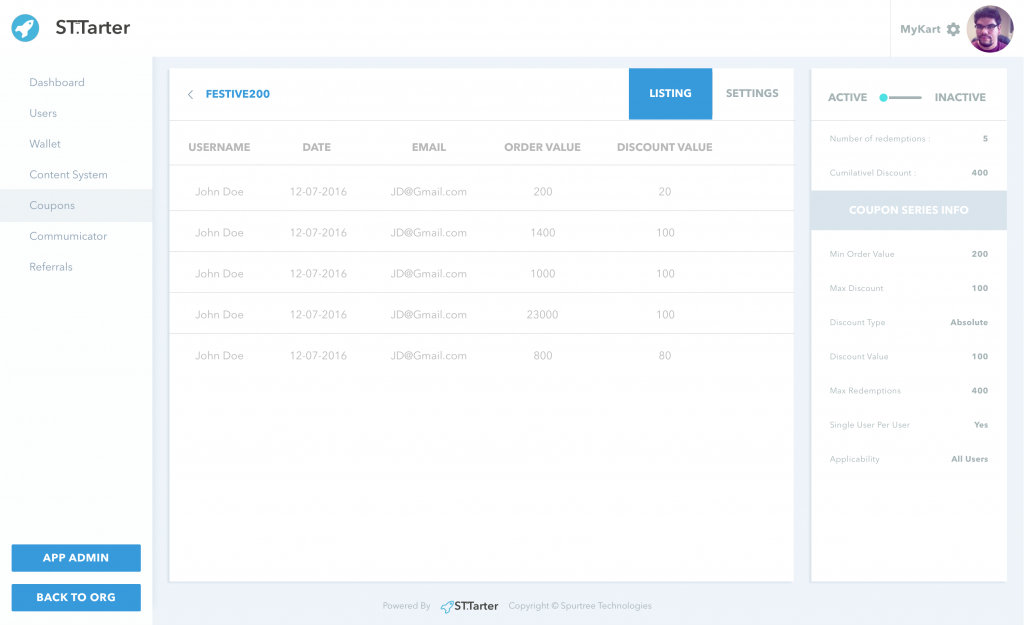 Wallets
One System – Multiple Wallet Modes
Single User Closed Wallets, Family Wallets and Business Wallets
Complete Control
Run offers, provide freebies and account only when redeemed.
Detailed Ledger Accounting
Review and track transaction history. Facilitate refunds via administrative panel or secure APIs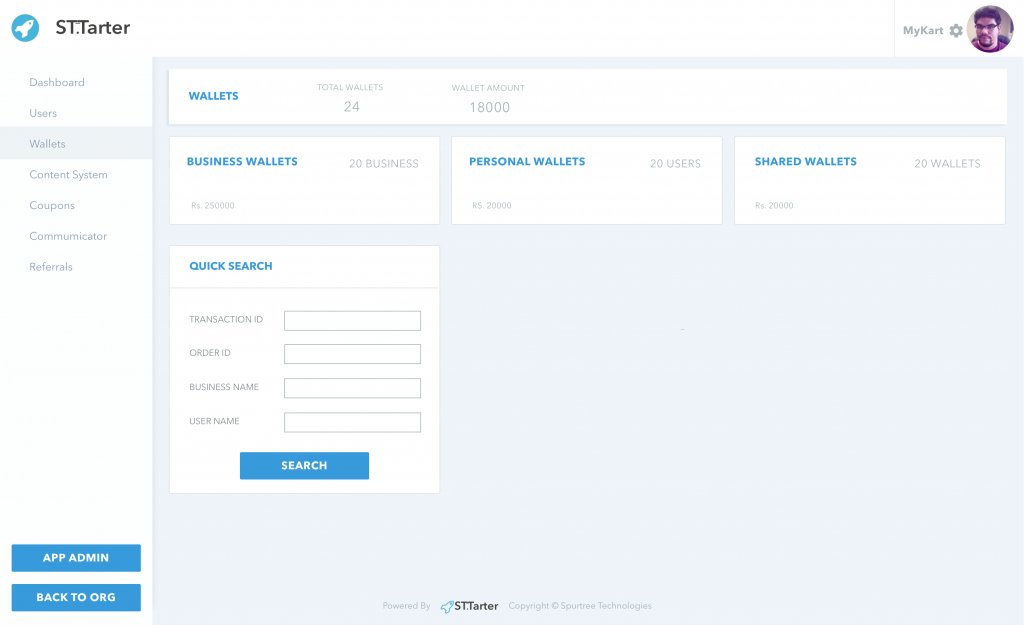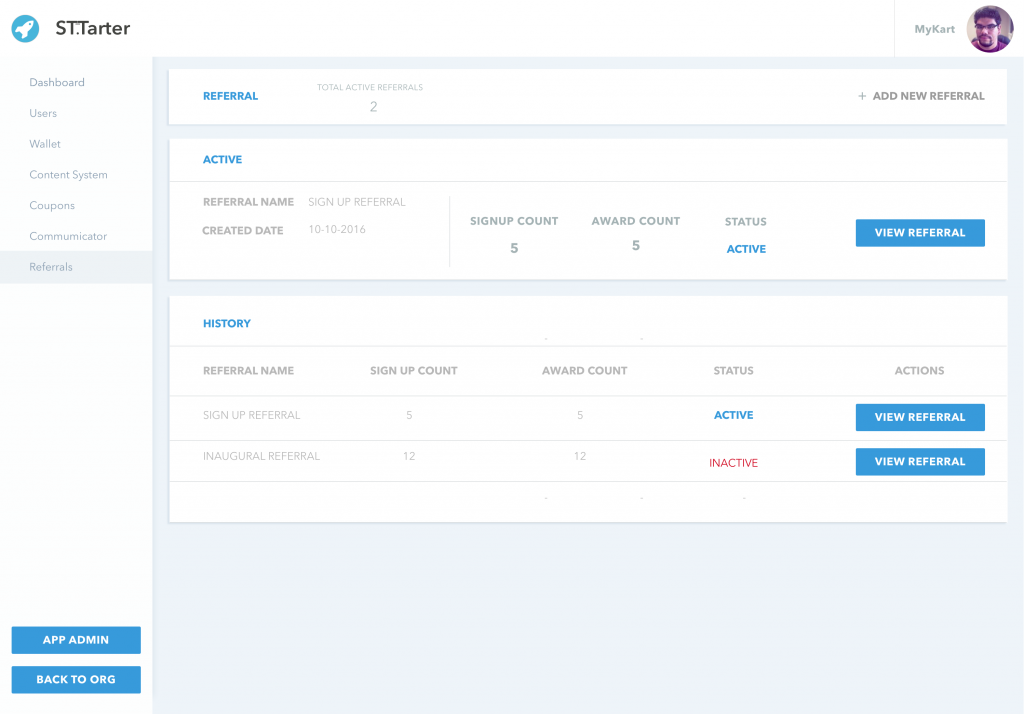 Referrals
Go Viral
Hack your way to growth. Set up innovative referral campaigns in a matter of seconds.
Reward Integrations
Integrate with any external systems with simple webhooks. Better yet, direct integration with STTarter Wallets.
Simplified yet Powerful Triggers
Reward on join, first order, nth order.
Any Technology
STTarter can be used with your favourite tech stack with SDKs and APIs available!